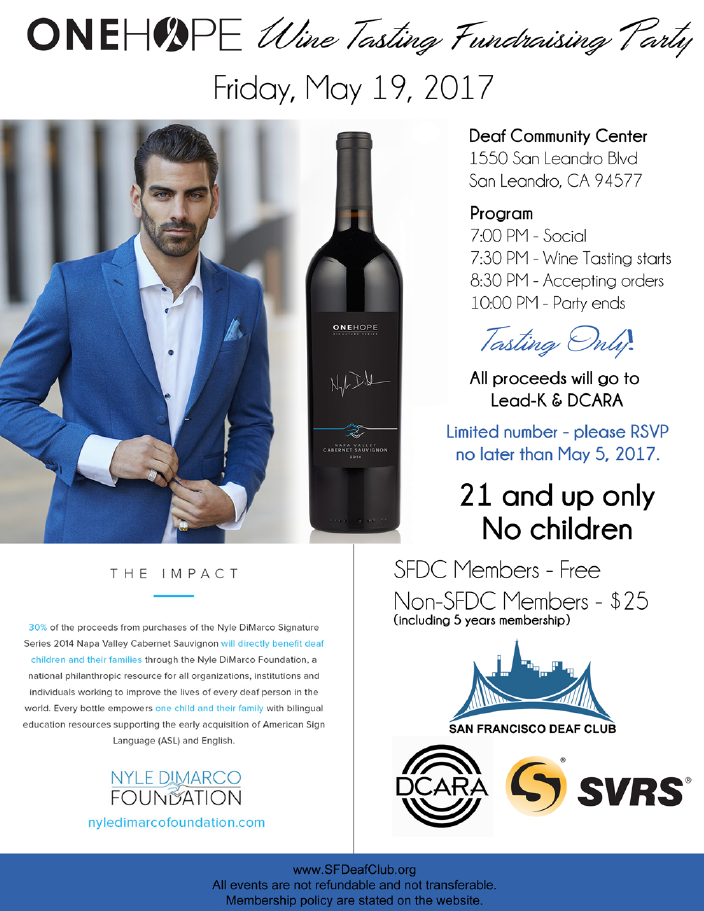 RSVP by May 5, 2017
Event: Wine Tasting 2017
Date: May 19, 2017
Cost for SFDC Members: FREE (must RSVP, click here)
Cost for Non-members: $25 (pay via PayPal)
Time: 7:00PM to 10:00PM
Location: Deaf Community Center, 1550 San Leandro Blvd, San Leandro, CA (Google Map)
21 and up only, no children
If you have any question, please contact the chairpersons:
Sharelle Goff, representative for LEAD-K
sharellegoff@gmail.com
Jeannie Leighton, representative for DCARA
publicrelations@sfdeafclub.org
---
RSVP for SFDC Members only, must be in good standing:  
https://goo.gl/forms/lBObDTljspDCL5m53
---
For Non-member, pay $25 via PayPal: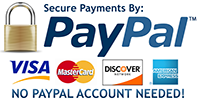 ---
Important Note: if any NON-member purchases the ticket, he or she will need to pay membership fee of $25 (including 5 years membership) within 72 hours from the date of purchase. If fail to comply, the ticket will be refunded immediately and become available for the next waiting members. Please contact SFDC Membership Director to check your membership status if you are not sure.
All events are not refundable and not transferable