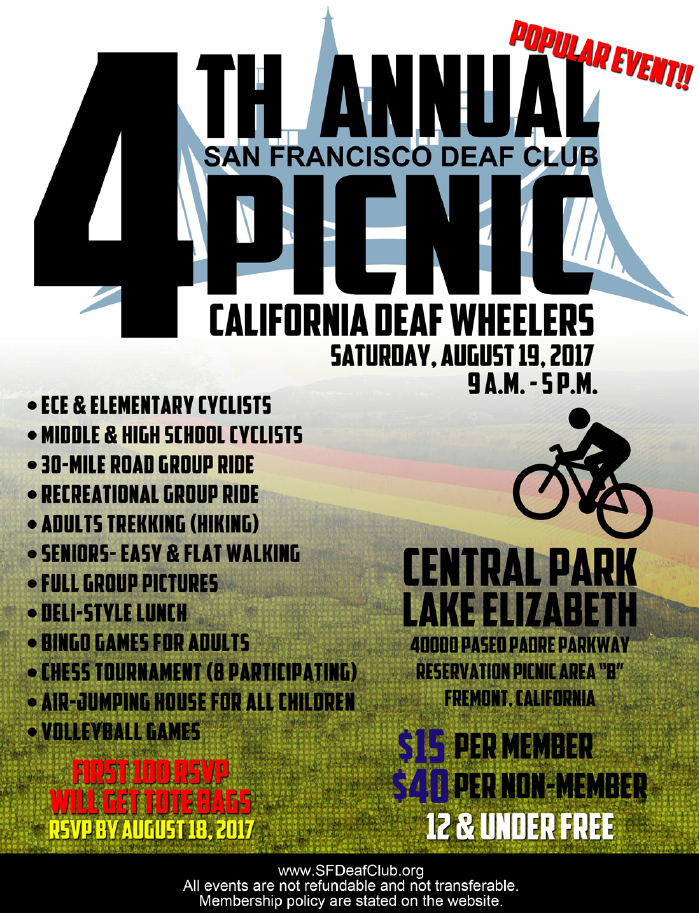 FIRST 100 RSVP WILL GET TOTE BAGS!!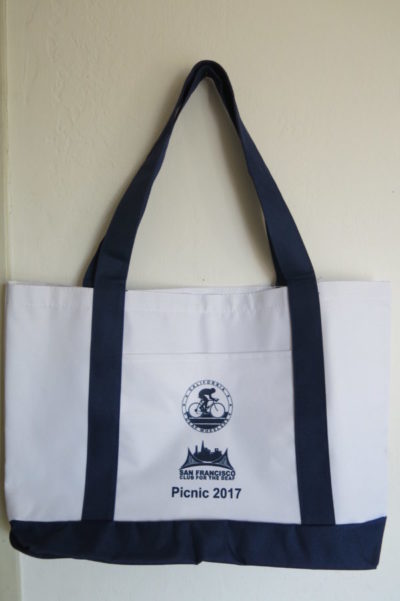 RSVP by AUGUST 18, 2017
Schedule of Activities (click here to view PDF file)
Picnic Information & Notes (click here to view PDF file)
Picnic Map (click here to view PDF file)
Event: 4th Annual Picnic
Date: August 19, 2017
Cost for SFDC Members: $15
Cost for Non-members: $40 (includ 5-yr membership)
Cost for Kids 12 & Under: FREE
Time: 9:00AM to 5:00PM
Location: Central Park Lake Elizabeth, 40000 Paseo Padre Parkway, Fremont (Google Map)
If you have any question, please contact the chairperson:
Bob Morrison
bobcdw@gmail.com
---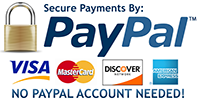 ---
Important Note: if any NON-member purchases the ticket, he or she will need to pay membership fee of $25 (including 5 years membership) within 72 hours from the date of purchase. If fail to comply, the ticket will be refunded immediately and become available for the next waiting members. Please contact SFDC Membership Director to check your membership status if you are not sure.
All events are not refundable and not transferable